Agricultural primary cooperatives and their member farms can increase their productivity, efficiency and sustainability through improved services provided by umbrella and regional associations as well as secondary cooperatives.
Financed by the German Federal Ministry of Food and Agriculture (BMEL), the project has a duration of 3 years (June 2017 – July 2020) and relevant work areas are:
Training and further education of employees of cooperatives and associations
Strategy development and practical application of strategy consulting in agricultural cooperatives
Exchange between DGRV and the partners, in which best practice examples from Germany and the partner countries are conveyed
Trilateral Cooperation on Cooperative Issues between Argentina, Brazil and Germany
The project develops needs-based educational offers within the association and educational
structures in Brazil and Argentina. These educational offers will initially be developed and applied regionally. In a second step, standardised methods and instruments will be extended beyond the regions.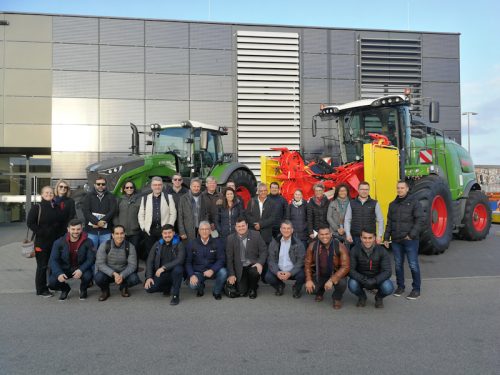 This includes, for example, the regular implementation of modular training courses for supervisory boards and board members in cooperatives. Other current topics in the field of education are consulting methodology and soft skills, internal audit / risk management and cost accounting. The project also improves management in the areas of planning, control and monitoring. In addition, partner associations are supported in the development of strategies, methods and instruments in the priority areas of the project and information is provided to promote cooperation opportunities
between cooperatives.
The joint development of a methodology for the strategic consulting of agricultural cooperatives on the basis of case studies led to training courses for association consultants (e.g. consulting methodology, soft skills, financial analysis) and employees in cooperatives (e.g. analysis of business processes and their financial calculation).
With regard to cooperation opportunities, the project is active in the areas of joint services for
cooperatives (merchandise management systems) and digital trading platforms.